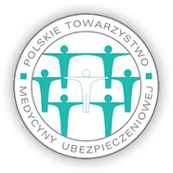 Polish Association of Insurance Medicine
The goals of the Polish Association of Insurance Medicine are promoting the international and national achievements in the field of insurance medicine, encouraging the practical implementations if these achievements, increasing the high prestige of insurance medicine medical doctor, putting stress at the same time on preserving ethical values involved.
Nowadays we can observe the growth of interest in the issues of patient rights and safety treated both within the system of public and commercial health insurance. Operating in the field of medicine is associated with the typical risk of conducting the business and additionally with the threats connected with any medical activity (medical error and failure to exercise due diligence risks).
Curriculum
Starting from the definition of "Patient Safety" through clinical risk management ending with safety of patients undergoing invasive procedures.
Polish Association of Insurance Medicine organizes and invites the public to the Conferences aimed at realization of its statutory objectives.
25th ICLAM Congress, 22-25 May 2016, Maastricht, the Netherlands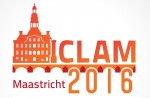 This scientific programme is attractive for Medical Insurance Doctors, Underwriters, Claims Assessors, Actuaries and other insurance professionals.
read more »
PAIM
The Association was set up in the fall of 1998 on the initiative of medical consultants to some of the Insurance Companies, active on the Polish market at that time.
Certifying Table
"Table of Percentage Evaluation Standards of Health Impairment due to Personal Accident" developed by the experts of the Polish Association of Insurance Medicine with the cooperation of the Polish Insurance Association.
Field of study
Postgraduate Studies on Insurance Medicine and Medical Examination at the Medical University of Warsaw
5th edition
Recruitment to the 5th edition of the Studies has begun. The classes start in November 2015 and involve 160 hours of lectures, seminars and workshops lead by the lecturers with the practical and theoretical knowledge gained in the cooperation with the best in the field.
Collective work
"Insurance medicine - underwriting, certification, health insurance". Collective work edited by Zuzanna Guzel, Dorota M. Fal and Arkadiusz Lipka.
The book is a lengthy and innovative publication concerning insurance medicine. It systematises the knowledge on the field from both theoretical and practical point of view.